Cranes are costly and should be tracked and monitored 24/7. This tracking should include a sensor to log engine hours for billing and preventative maitenance. Today many companies are looking to ETA Systems, Inc. to provide this service through our easy to use web-based tracking platform. When you think of GPS Crane Tracking, think ETA Systems, Inc.
Birdseye View Of Your Crane
Birdseye View Of Your Crane
Please click on the above image to expand and view slide show.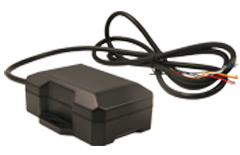 Recon Probe ​
​Mounts outside with no external GPS/Cell antennas.
IP66 sealed rugged enclosure.
Shock/Vibration: U.S. Military 202G & 810F, SAE J1455
Logs & stores engine hours internally.
Monitor 3 inputs & 3 outputs.
Ignition On/Off, PTO & others.
Stores & forwards data when out of coverage.
Up to 500 reports and 6 months on backup battery
6 to 32 VDC.
Built-in motion sensor.
Self programs on power-up.
​
​​
​​
Messenger​​​
CANbus Diagnostic GPS Tracker.​​
Tracks engine hours for pm & billing.
Water & vibration proof.
Plugs directly into diagnostic port.
Reports engine on & off.
Remote starter kill & PTO monitoring.
Limited backup battery.
Stores & forwards positions when out of coverage.
6 to 32 VDC.
​​
Remotely Monitor Engine Hours.
Being able to accurately track engine hours is crucial especially for bare-seat rentals. With www.GPSCraneTracking.com crane engine hours are tracked to the minute. We also provide the following actions, reports, PM reminders and alerts:​
​
​
​
CANbus Diagnostics: Have trouble codes and machine abuse alerts sent to phone or inboxe.
​
Preventative Maintenance: Set email reminders based upon engine hours and or calendar.
Increase Billable Hours: Automated engine hours reports are generated and emailed to inboxes.
​
No Cellular Service: Our GPS Trackers will store data when out of cellular coverage and upload the data when cellular coverage is regained so you never have to worry about losing track of the engine hours or data again.
​
Satellite Communication: Sometimes there just isn't any cellular service at remote jobsites and when this happens we use a GPS Tracker that uploads the data directly to the satellite versus the cellular network.
​
Starter Disable: Disengage the starter after hours or when invoices have not been paid.
​
​Geofence Alert: Instant notification whenever a crane enters or leaves a job-site.
​
Equipment Abuse Alert: Know when operators are abusing equipment.​
​
Curfew Alert: Instant notification of engine-start during nonworking hours.​
​
Tamper Alert: Instant notification when the GPS Tracker is being tampered with.
​
Internal Back-Up Battery: When power is lost the back-up battery kicks-in and will last up to 6 months.
​
Tracking During Transit: With our GPS Trackers you can still track the crane or it's house when in transit.